Finish Up the Summer with the Final Piedmont HealthCare Friday After 5 Concert
---
The 2023 Piedmont HealthCare Friday After 5 Summer Concert Series will finish up the 2023 season this Friday night starting at 5:30pm featuring Chicago Rewired: The Premiere Chicago Tribute Band and preceded by REO Survivor & Co. as we say goodbye to summer.
Finish Up the Summer with the Final Piedmont HealthCare Friday After 5 Concert Featuring Chicago Rewired and REO Survivor & Co.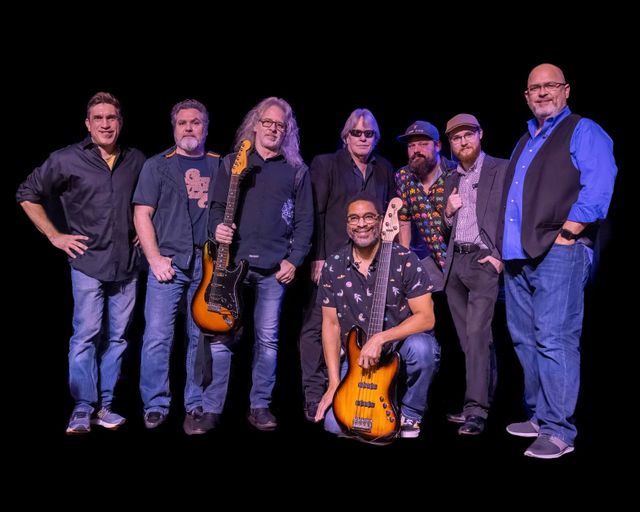 Chicago Rewired: The Premiere Chicago Tribute Band is a tribute to "Chicago©" – one of the longest running pop/rock groups in history with record sales topping 100,000,000 including 21 top 10 singles, 5 consecutive number one singles, and 5 gold singles. The band comprises a unique blend of talented and seasoned musicians joining forces with the common goal of accurately replicating the timeless music of "Chicago©"- the soundtrack to great memories for so many people.
The members of Chicago Rewired – The Premier Chicago Tribute Band feel very fortunate to play the music that they love and to share their passion. It is their sincere desire that at every performance the audience have as much fun as they are having on stage. Come out to the show, forget about the cares of life for a while, and let the music carry you away.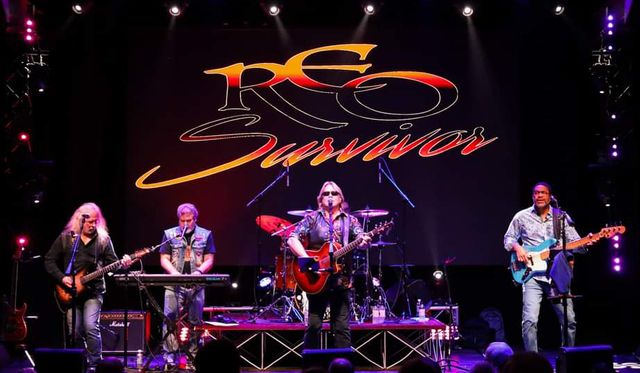 To start the show off, the five core members of Chicago Rewired were sparked with the idea to create a secondary tribute act that was hard driving, fist pumping, rock and roll force. From this idea, a hybrid tribute to the bands REO Speedwagon, Loverboy, and Survivor called REO Survivor & Co. was born. Due to this opening act, Friday's show will begin earlier than other concerts at 5:30pm.
The Piedmont HealthCare Friday After 5 Summer Concert Series offers FREE entertainment to Statesville's residents, neighbors, and visitors in Downtown Statesville from May through September and features music of all styles. Whether you like Beach Music and Country or Blues and Rock and Roll, you'll hear something you will enjoy dancing and singing along to!
The concerts are held in Downtown Statesville on West Broad Street in front of Mitchell Community College from 6 – 8:30 pm. Beer, wine, spirits, soft drinks, water, and food will be available for purchase beginning at 5pm. Bring your chairs and enjoy a great night of music, but remember no pets, outside beverages, or coolers are allowed.
Start your evening by visiting the welcome tent sponsored by Randy Marion at the entrance to purchase your tokens before heading over to the beverage tent!
We are thrilled to have Southern Distilling Co. as the Hospitality Tent sponsor this year. In addition to sampling their delicious bourbons, they will be serving a delicious cocktail.
Red Buffalo Brewing will be on hand pouring their well-loved Clocktower IPA, Center Street Ale, Blue'sberry Ale, Mouthy Blonde Ale, Angry Brunette Black Ale and the new Watermelon Seltzer.
Andrea's Ice Cream & Sweet Shop along with Wilson's Weenie Wagon and Bushcraft BBQ food trucks will be serving food, sweets, water & soft drinks.
The Piedmont HealthCare Friday After 5 Summer Concert Series is produced by Downtown Statesville Development Corporation (DSDC) and the Greater Statesville Chamber of Commerce and is made possible by our gracious volunteers and these valued sponsors:
Piedmont HealthCare, Randy Marion Ford Lincoln, Southern Distilling Co., Accellacare, DENSO, Allen Tate Realtors, Carolina Specialty Care, Carolina BalloonFest, AFC Urgent Care, Hilton Garden Inn, Mitchell Community College, Paramount Roofing, Banner Drug, Sound Check Live, HunkaJunk Hauling, City of Statesville, Iredell Free News, Homerun Markets, WAME Radio 92.9.
Parking is available throughout Downtown in our 9 public parking lots. Our partners at Mitchell Community College invite guests to park in their various lots surrounding the event. For public lot details, visit https://www.downtownstatesville.com/directions-parking.
For more information about the 2023 concert series, contact Downtown Statesville at 704-878-3436 or the Chamber of Commerce at 704-873-2892. Learn more by visiting https://www.svlfridayafterfive.com/.
About Downtown Statesville Development Corporation (DSDC): Downtown Statesville Development Corporation is a 501©3 nonprofit organization charged with administering the Main Street program for Statesville and whose mission is to provide leadership dedicated to the historic preservation and enhancement of Downtown Statesville and promote downtown as the primary center for economic growth opportunities, social experiences, and cultural arts in Statesville. The Downtown Statesville Historic District is home to 19 restaurants, 2 coffee shops, 1 brewery, over 25 specialty shops to include 6 boutiques and 4 outdoor sporting goods destinations, an amazing unique gift shop where you can find something for everyone AND an escape room! Visit www.downtownstatesville.com for details.
About Greater Statesville Chamber of Commerce: The voice of business and professionals in our region for over 100 years, the Chamber supports policies that foster a positive business climate through job creation and economic development. The Chamber also supports innovative ideas to educate, attract and retain a quality workforce.
A not-for-profit membership organization, The Chamber provides the leadership to achieve a diverse balanced economy that enhances the quality of living and working in our region.
The Chamber is a bridge that links businesses, organizations, and residents together with innovative programs that strengthen our long-term economic vitality, business success, job creation and quality of life. Visit www.statesvillechamber.org for details.